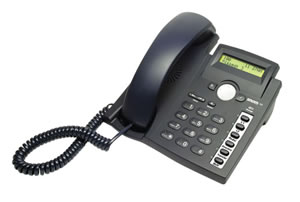 Skype seriously annoyed a lot of people when they gave less than a month to have their London SkypeIn phone numbers – many their main business number – changed by 20 December.
We were one of those unfortunates too, so were forced to take action.

Skype: Serious loss of trust
Skype offered to replace the central London 0207 number, with a more generic 0203 London code.
Skype had lost our confidence in their apparently incompetent handling of the situation and we wanted an 0207 number, ideally our original one.
SkypeIn sucked
We've had serious problems with our SkypeIn number pretty much from the word go. When people called us on it, the complained about the call quality, which lead us to take up the policy of getting people's phone number when we received a call – only to return the call to them as soon as we could.
Not exactly business like.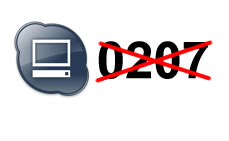 What are the options?
Having made the decision to keep our number, we looked around at who else was available and found two contenders – GCI with their Geonum offering (the company that Skype got the number form in the first place) and VoIPFone.
Both offered for us to keep our 0207 phone number.
GCI didn't appear to quite have their offering up to speed, follow Skype halting discussions with them to keep the 0207 numbers, so we decided to look elsewhere.
The offering from VoIPFone appeared really strong – easily covering everything that we'd had with Skype, and providing much, much more.
VoIPFone: Miles Better Than Skype
After careful consideration, we decided to go with VoIPFone.
VoIPFone decided to wave their usual £10 charge for transferring numbers to their service.
We're so pleased that we did. Being with VoIPFone is a total contrast to the service that we had from Skype. The calls are crystal clear and are a joy to talk on.
As with Skype, there's a software client also available, so you can still receive calls while you're travelling and don't want to carry their hardware adaptor.
The handsets that we've been using (Snom 300) also bring a strong feeling of quality.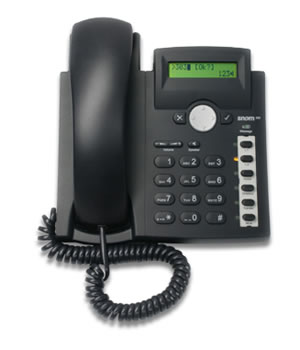 The Virtual PBX feature is fantastic. For just 99p per extension per month, each member of your company can have their own line, with calls easily transferred between them, even if they're located in a different location.
Voice mails can be picked up from your handset and also arrive via email, ensuring that you don't miss them.
The number of facilities that are available on VoIPFone are extensive, so we suggest you look over their site to get the full low down.
So Glad That We Moved To VoIPFone
To date our experience has been nothing but joyful.
Not only do we end up with a better service, but the call charges for calling normal PSTN phone numbers are on the whole, actually cheaper than Skype.
As Skype users know, support isn't somthing that Skype offers except through online forums – which is fine for some, but frustrating for many. In stark contrast VoIPFone's support is at the end of the telephone (as well as online) and we've found it helpful, knowledgeable and efficient.
Even if you weren't affected by Skype taking your phone number away, we'd go as far as suggesting that you might find VoIPFone a better service anyway.
We're so impressed with VoIPFone, we're arranged a free 30-day trial for you, so you can see what you think of it.