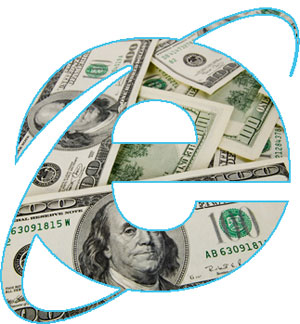 US online retailers have had a bumper holiday season, with virtual cash tills rattling to a $22 billion spending bonanza, up a hefty 18% increase from the same period last year.
The figures come from stat-loving boffins comScore, who recently released updated figures for the holiday e-commerce season spending for the first 44 days of the November – December 2007 holiday season (1 November – 14 December).

According to their calculations, a wallet-depleting $22.67 billion has been spent online during the season to date, compared to $19.15 billion last year.
Monday, December 10 racked up the record for being the heaviest online spending day ever, notching up a massive $881 million in sales – up 33 percent versus last year.
Black Friday. Cyber Monday.
That curious American invention, "Black Friday" (the day after Thanksgiving, when stores offer big discounts to mark the start of the traditional Christmas shopping season) raked in a 22% sales growth this year compared to 2006.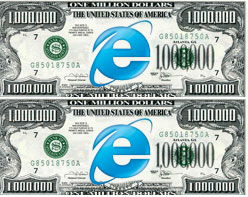 Another, even more ludicrous US invention, "Cyber Monday" (the online version of Black Friday, which follows on after that weekend) also saw a 21% increase in online spending.
Hand rubbing retailers will no doubt be purring with satisfaction to note that there's still another week of shopping to continue the pre-Christmas spending frenzy.
Here's comScore's Chairman Gian Fulgoni to share his wisdom: "The current economic realities appear to be having a negative impact on the growth in consumer spending."
"From the sub-prime housing meltdown to a decline in home values to higher gas prices and an uncertain stock market, many consumers across all income segments are either feeling the pinch this holiday season or are lacking the confidence to spend at the rate they had in the past," he continued.
"Consumers in lower income segments appear to be the most affected, as evidenced by the sluggish growth in their rate of online spending."
More: comScore