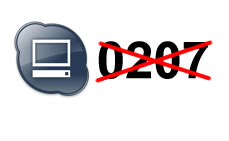 Skype has just written to owners of 0207 SkypeIn numbers to tell them that their number will have to change by 20th December 2007 – a mere month away. 0207 is the dialling prefix for Central London.
Although worded in a very friendly way, this bombshell email will not be welcomed by those who rely on SkypeIn to bring calls in to their business.

Digital-Lifestyles is an example of this. We made the decision to entrust our phone number – the telephone gateway to our business – to Skype – We're living the Digital-Lifestyles dream, right? At no time did we ever imagine that we'd have to change our number – ever.
That's not how phone numbers work. You're given a number, and that remains your number until you decide to give it up. It doesn't give you up.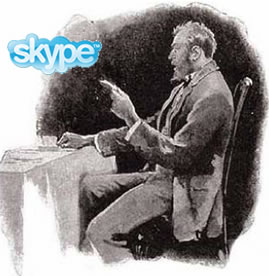 It's clear that Skype has either fallen out with their current telecoms provider, or have found a better deal elsewhere. Making their customers pay for this, is not the way to do business.
0208 is not 0207
As if the need to change numbers wasn't bad enough, Skype casually drops late in the email that the number that you need to change to might not be a Central London number, but the far less desirable Outer London 0208 dialling prefix, or even the near-unused 0203.
Skype is offering 12 months free use of the SkypeIn number in return for the 'inconvenience'.
Bizarre
What is strange about this, is that Skype is very actively trying to encourage the use of Skype in business, building in features into the software to encourage this.
Quite how they think they can encourage people to become dependant on their SkypeIn service and they pull a prank like this is beyond us.
Loss of Trust
Skype has seriously shot itself in the foot with this. Those who have to change their number against their will, will never trust Skype again.
Skype sign the email off "The (really, really sorry) people at Skype." No matter what it costs Skype to make sure this doesn't happen, they must meet it or they'll end up being far more sorry than they could imagine when people abandon their service.