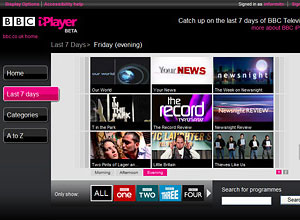 Vast tracts of London, UK and San Jose, California were engulfed in a buzzword blizzard as the BBC and Adobe Systems announced a strategic relationship around the delivery of Web video content.

After facing an onslaught of day and night howls from non-Windows users who were deeply unchuffed to be excluded from the BBC's iPlayer service, the BBC will make its free catch-up TV service available as a streaming service across Macintosh and Linux platforms, as well as Windows.
Promised for delivery by the end of the year, the deal also allows the BBC to provide a 'single consistent user experience' for the majority of streamed video and audio content on their award winning site.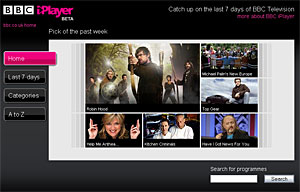 Erik Huggers, BBC future media and technology group controller, punched the air and let rip: "I'm delighted to announce this strategic relationship with Adobe. It is important to ensure that BBC iPlayer is available on as many platforms as possible. It will offer our audiences increased flexibility as to how and when they consume our content, both live and on-demand, on www.bbc.co.uk."
Huggers recently joined the Beeb from Microsoft where he was senior in the Windows Media team.
"With a complete end-to-end workflow, Adobe's video solutions will revolutionize how we create and deliver content to audiences in the digital age," he added.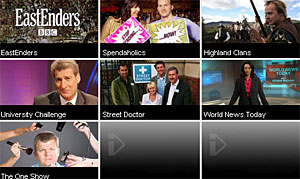 Bruce Chizen, chief executive officer of Adobe, inhaled deeply as the buzzword pipe was passed his way, enthusiastically burbling; "Adobe is driving the next generation of video delivery by accelerating the fusion of TV and the Internet. With more control over playback, interactivity and branding, the move to Flash Player compatible video will help the BBC to engage audiences by delivering a seamless, instant-on Web video experience."
The BBC iPlayer is expected to launch during the holiday season and start dishing out downloading and streaming services, as well as radio options.
As before, the service is only available to UK audiences and cannot be accessed outside the country (without a bit of clever techie jiggery-pokery).