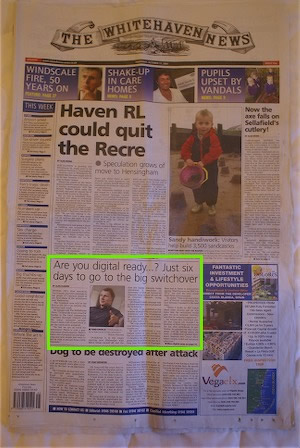 I suspect that you're not going to be surprised to hear that the local paper for Whitehaven is called the Whitehaven News.
It may surprise you that they've has been knocking out news stories since 1852 – making it all the more incredible that it's now at the leading the charge for digital Switchover in this fair town.
I picked up the paper today and thought it would be worth having a dissection of its Digital TV coverage and advertising.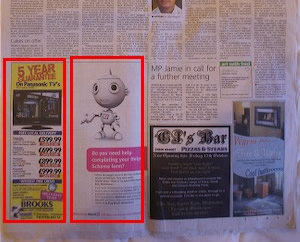 As it's the week before the Switch Over, it's probably giving a non-typical view, but judging by this weeks copy, it looks like they've done very well out of the uplift in advertising.
You'll see from the shots of pages around that there's 11 adverts for Digital UK, equipment suppliers and a couple of aerial installers – over 16 pages. BT Vision have the largest ad with a half page. It's of note that Sky aren't represented at all in adverts, only in the full page description of the options for Digital TV.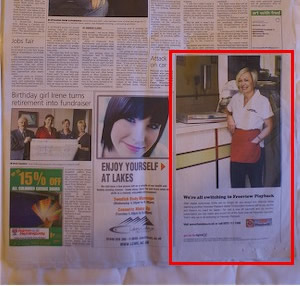 Of course, Whitehaven is an exception, Digital UK is incredibly keen for it to succeed here, so they don't stain their copy book for the rest of the country's Switch Over – hence the large spend that they've been doing in the media here.
Key: Green Outline, editorial
Red: Advert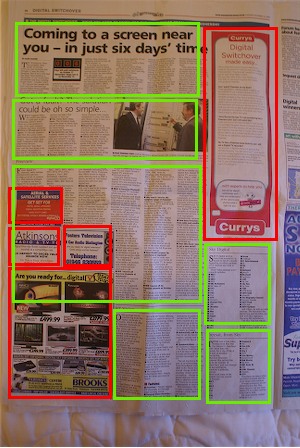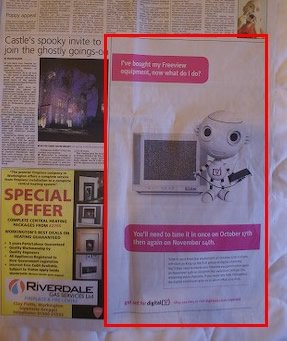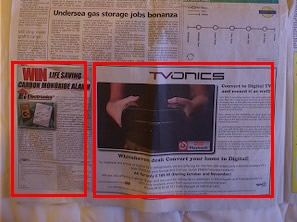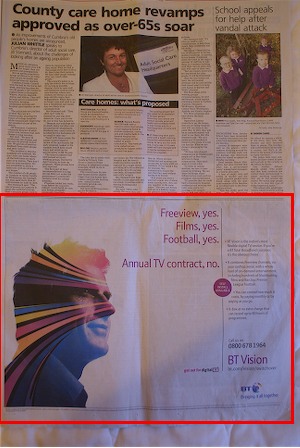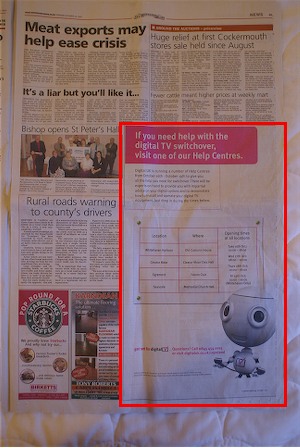 These on-the-spot reports were made possible by the use of USB 3G Modem, running on the Vodafone network.