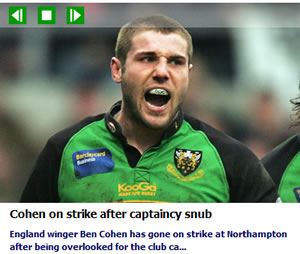 Another week, another purchase of a Web-based service by a TV broadcaster.
US, sports-mad ESPN have announced that they are buying UK scrum.com, a site that, not surprisingly is about rugby.
Founded nearly ten years ago, in 1997, they take pride in their ability to break stories faster than "conventional media."
There's been a number of moves of late by broadcasters to buy Web sites that focus on, what to broadcasters, are small niches – such as Discovery buying Treehugger.com, Cricket site, Cricinfo, which was also bought by ESPN and most recently cycling.tv by JumpTV.