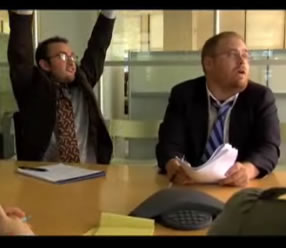 The art of commenting to posts varies greatly in the quality of their execution – passing between the truly insightful to the utterly inane.
College Humor has create a fantastic video to demonstrate how the feeble end of the comment-scale would play out if used in a business meeting.

Some of the language is Not Work Safe, so no blasting it out over the company PA.
It is pure genius and well worth watching – covering the inevitable "First!", sexual derision, newbie putdowns, people getting irate and spam.