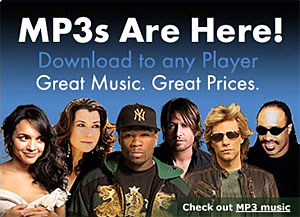 Retail titans Wal-Mart have started offering digital music downloads on its Web site free of the copy-protection technology inflicted on most MP3 web sites.
Boasting thousands of albums and songs from major record labels like Universal and EMI Group, Wal-Mart's service will let users download tracks free of any digital rights management.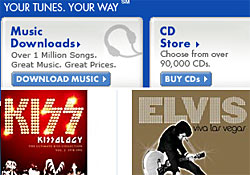 "As we consistently strive to help our customers shop smart at Wal-Mart, our new 'DRM-free' MP3 digital tracks give them the ease and flexibility to play music on virtually any device at a great value," purred Kevin Swint, Wal-Mart's senior director and divisional manager for digital media.
Old Swinty-chops went on to say how excited everyone was to launch their MP3 catalogue with major record labels such as Universal and EMI Music, unleashing big names like The Rolling Stones, Coldplay, KT Tunstall, Amy Winehouse, Maroon 5, George Strait (he's a horse-straddling country music singer, in case you didn't know) and Nelly on their customers.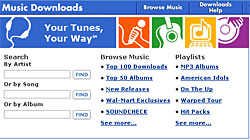 The company said it will be offering the DRM-free MP3 downloads for 94 cents per track or $9.22 per album, with the tracks playable on just about any device, including iPods, iPhones and Microsoft's Zune portable media player.
Wal-Mart will continue to offer its existing WMA-format music downloads, giving downloaders the option of higher quality MP3-format downloads at 256 kbps for $0.94/track and/or WMA-format downloads at 128 kbps for $0.88/track.