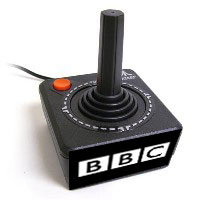 The BBC is set to unveil a "significant" move into the videogames market, according to a report in The Scotsman.
The Corporation – still smarting from the humiliation of being caught out ripping off viewers taking part in TV phone-ins – is expected to unveil their new gaming strategy next week at the Edinburgh Interactive Festival.

Announcing the plans is the Beeb's new media boss Simon Nelson, who already has a reputation of a hotshot innovator in Beeb-land.
He's the fella who was responsible for introducing the BBC radio podcasts and last year was made controller of multi platform and portfolio projects in the BBC Vision TV programming and new media operation.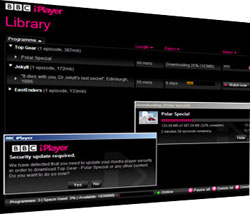 The BBC already has some experience of creating games, although these have been mainly aimed at children.
The word from industry sources is that the new offerings will "beef" up the BBC's gaming presence and be of a high enough quality to be taken seriously by the gaming community.
Some pundits are speculating that the new games could be linked to the BBC's new On-Demand iPlayer system, which lets viewers download a TV programme up to seven days after it's been on the tele, store it for 30 days and then watch it within a week of opening it.
If the games are indeed to be delivered via the Windows XP-only iPlayer we can expect some white hot incantations of anger from users of other computer platforms who are already furious at being left out of the BBC's viewing revolution.
In response, the BBC has been busy denying that it about to unveil a new games development strategy, with a BBC rep telling Developmag, "The presentation will not reveal a major move into the games industry and is in fact just reflective of the way in which various sectors of the entertainment industry are now converging and can learn from each others methods of working." Read: Yes we are.
If the Beeb moves into distributing 'serious' gaming of their making, there'll be a huge out cry. The UK games industry is a huge success story, and if the BBC tries to give games away without their collaboration, the impact on the industry could be considerable.