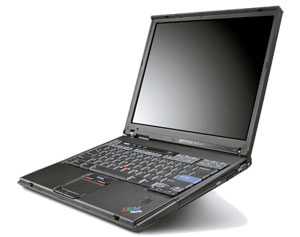 Following in Dell's footsteps, Lenovo has announced that it will start selling its ThinkPad notebooks with the open source Linux operating system preloaded.
Commercial buyers and individual customers will now be able to specify SUSE Linux Enterprise Desktop 10 from Novell on Lenovo's range of notebooks from the fourth quarter of 2007 – including those in the popular ThinkPad T Series.

For the first time, Lenovo will provide direct support for both the hardware and operating system, along with maintenance updates for the operating system.
"We have seen more customers utilising and requesting open source notebook solutions in education, government and the enterprise since our ThinkPad T60p Linux announcement, and today's announcement expands upon our efforts by offering customers more Linux options," insisted Sam Dusi, vice president, product marketing, Notebook Business Unit, Lenovo.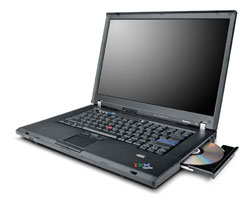 "Known for hardware and software based innovations like our roll cage and ThinkVantage Technologies, we continue our tradition of building the industry's best engineered PCs and delivering excellent customer solutions, such as SUSE Linux Enterprise Desktop 10 from Novell," he continued in full-on PR-tastic mode.
The exact models and pricing for the new range of Linux-equipped ThinkPads has yet to be revealed.
£100 PCs for rural China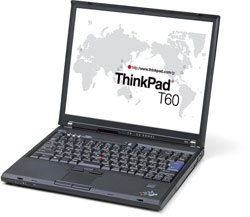 Elswhere, Lenovo Group also announced a family of ultra-cheap basic PCs aimed at rural Chinese farmers, with prices starting at around a hundred quid.
Part of the company's three-year drive to reach a bigger Chinese market share, the cheapo PCs will come with a suite of agricultural software applications backed by a sales network of 5,000 dealers in small towns.
Lenovo claims it has already shifted four million computers to rural users under the banner of the "YuanMeng" campaign, which apparently is Chinese for: "to realise the dream of owning a PC."