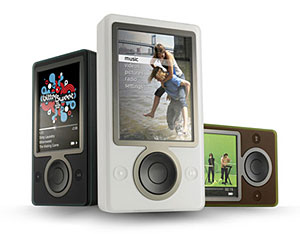 The first version of their Zune media player didn't exactly set the world on fire or give Steve Jobs much to worry about, but Microsoft has confirmed that its second- generation Zune players will be hitting the shelves in time for the Christmas sales season in the US.

There's been no firm details as to specifications, but some pundits are predicting that – surprise surprise – the new versions might feature a higher capacity hard drive model, as well as a bottom-end, Flash-based model.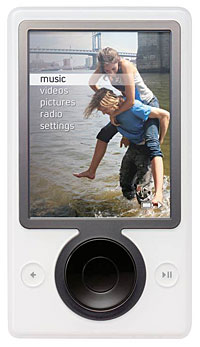 According to blog Whizbyte, a press bod at Microsoft told them that, "Zune follows the cycle of the consumer electronics cycle so you can expect an update later this year prior to the holiday season."
The article goes on to list the "three predictable paths" which the Microsoft spokesperson said they intend to expand the Zune:
* Device family – adding in new sizes, styles and price points
* Features – we'll move towards parity with iPod building in support for video, podcasting, etc and at the same time build on key differentiators such as the wireless feature, the FM tuner, etc
* Geographic Markets – we'll start to expand the international footprint of Zune over time but only when we can ensure an offering which is tailored to that market
The updated version of the Zune media player is not expected to appear in Europe until 2008, if we get it at all (bizarrely, Microsoft has declined to release their "iPod killer" in Europe thus far).