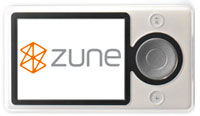 After an eternity of denials, obfuscation, rumour and counter-rumour, Microsoft have finally confirmed that they will be launching their own rival to Apple's iPod range.
In a statement late last week, the company said, "Today we confirmed a new music and entertainment project called Zune. Under the Zune brand, we will deliver a family of hardware and software products, the first of which will be available this year. We see a great opportunity to bring together technology and community to allow consumers to explore and discover music together."
This announcement posits Zune as a brand name for an entire family of hardware and software products, supported by music, movie and media services, much like Apple's iPod, iTunes and iTunes Music Store offering.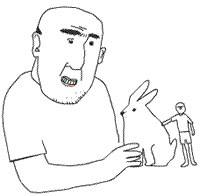 Billboard Magazine, who broke the story, has speculated that the Zune-branded range of products will include music players, video players, WiFi-enabled devices and possibly even a portable video game device, with Microsoft incorporating social networking and mobile media purchasing.
The first Zune device (which may or may not look like the one illustrated) is scheduled to be launched late this year ready for Christmas, with further devices following in 2007.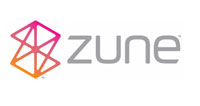 Microsoft has already busied itself with the dreadfully punned ComingZune.com viral marketing site which, bizarrely, features a big bloke and a tiny bloke stroking a rabbit to the strains of the excellent Regina Spektor song, 'Us.'
Because we're all being strung along by Microsoft's teaser campaign, details are still very sketchy (like the illustrations on the site) although some rumours suggest that there'll be a 30GB Zune with the "same pricing, look and feel as the 60GB iPod," with Wi-Fi functionality letting users share music with up to 10 nearby chums.
We'll keep you posted with more information just as soon as we hear summat.