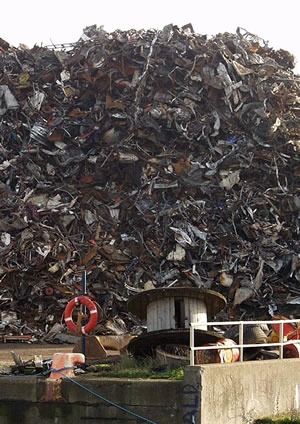 While the UK Government is keen as mustard for the Digital Switchover of TV in the UK, there's now discussion of the impact that disposing of the analogue kit will bring on – that of further waste generation.
The Waste Electrical and Electronic Equipment Directive (WEEE Directive) was under discussion yesterday at Westminster Hall by UK MPs.

If you're not familiar with it – and many people aren't, as a recent survey found only 2% of us UK citizens are – the WEEE Directive became European Law in February 2003, setting collection, recycling and recovery targets for all types of electrical goods.
The Problem with Digital Switchover
All of the TVs and video recorders that are in people's homes will be obsolete when digital TV switchover is completed by 2012, as the analogue tuners that they have built in are not able to pick up the new digital signals.
Not only that, but many of the plasma and LCD panels that have been bought in the last five years will not be able to display HD TV. As MP Nigel Evans put it in a wonderfully Edwardian phrase, those purchasers may exclaim, "Shavings! If only I'd waited, I could have had a high-definition television now."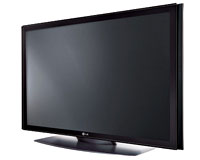 Conservative MP, Nigel Evans of the Ribble Valley was keen to get his point across that 'old' TV and video recorders may fall outside the WEEE Directive, if they were bought some time ago.
While chucking out big, cathode-ray tubes into a landfill would, to most people and the collected MPs, appear an obvious way to filling them up quicker, the official word is that it won't!
Malcolm Wicks, Minister for Business, Enterprise & Regulatory Reform, quoted research from his department (formerly the DTi) and the Department for Environment, Food and Rural Affairs on the impact of switchover, indicating that "there should not be an overall increase in volume."
Eh? How come?
We called the press office to find out. The case study was carried out in Northamptonshire and found that there was only a 1% increase in total electrical disposal. Most of the changes to equipment were due to "natural upgrade."
This is what we assume Malcolm Wicks meant by "there may be a slight acceleration in disposal."
As the Digital switchover will be phased in different regions, it's believed that the impact of the disposals will not be significant.
Interestingly the largest impact to date was the World Cup, where blokes around the UK found a perfect excuse to grab a new flat screen to show off to their mates.
We're expecting to see details of the report mentioned by Malcolm Wick and will give more details on the study when we do.