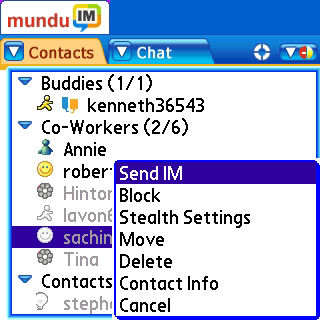 In Part One, we looked at some of apps which prove on the Treo, in this final part we cover entertainment and working on the move.
To keep me topped up with the latest news, I also fired up QuickNews to speedily download some RSS feeds as our train hurtled through the East Sussex countryside.
Miraculously, apart from a few phone calls and texts, I managed to leave my phone well alone for most of the evening, but after my girlfriend had retired to bed, weary of my Adnams Ale-fuelled waffling, the Treo was on hand to provide some entertainment.

I fired up the basic upIRC app so I could carry on talking drunken rubbish on my fave chat rooms until I finally hit the sack.
Hard core Instant Messaging fans should take a look at fully featured Palm chat apps like Chatopus and Mundu which cover AIM, Yahoo, MSN, Google Talk, ICQ and Jabber between them and allow background operation, audible, vibration and visual alerts and all manner of customisation options.
The next day we went out walking, and Google Maps for the Treo and Tom Tom 6 both came in handy in our quest for the nearest pub.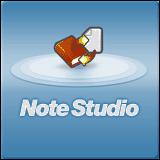 It may have been the weekend, but I was still getting pestered by clients and found myself having to rummage through my work notes in the truly excellent Note Studio wiki application. If you've never used this program, it really is worth a look.
It turned out that it was a good job that I'd starting trialling the DragonEdit HTML/CSS editor, as a client had screwed up a page on their site and was desperate for a fix.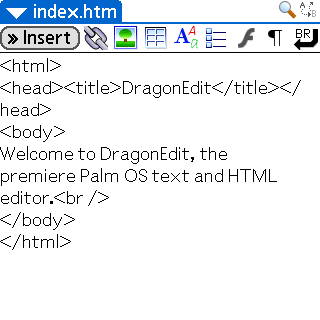 Instead of wasting valuable drinking time trying to talk them through web coding, I was able to download the dodgy page, fix the code and FTP the edited page back to their server. Sweet.
Of course, it's not all work and no play on the phone, and I managed to kill a few hours on the journey home playing Scrabble, Wordpop and my current favourite, the free daily Guardian Crossword.
Oh, and naturally I wrote this article on the phone too, using the Word-compatible Documents To Go suite.