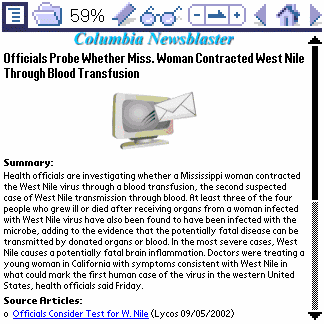 With the unexpected offer of a weekend away at the coast suddenly popping up, I quickly packed my bag with my gadget essentials – Palm Treo 650, GPS unit, Ricoh GX100, Nikon D80 and various chargers – and headed to the station.

On the train to the seaside, I started reading websites automatically downloaded to my Treo 650 via the superb Sunrise desktop converter and Plucker Palm offline Web and e-book viewer.
Together, these freeware apps let me download RSS feeds off websites to my desktop at specified times (or manually, if I want) and then hotsync them over to my handheld. Plucker comes with Unix, Linux Windows and Mac OSX tools, scripts, and conduits and is also an excellent e-book reader (I'm currently enjoying the superb 'Diary of a Nobody' by Grossmith, downloaded for free from Project Gutenberg ).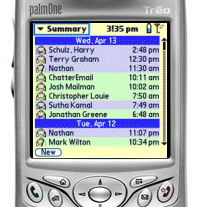 To drown out the howling of someone's obstreperous offspring on the train, I fired up the powerful Pocket Tunes audio player to play some songs and listen to a few podcasts on my headphones.
Being something of an email addict, I was regularly checking my inboxes with the fully featured ChatterEmail application (recently bought up by Palm).
With full card support (message and attachments), multiple accounts and a handy 'summary' view of all mail activity, it's the best Palm email app I've used to date, but I hope to be testing SnapperMail, another acclaimed mail program, in the near future.
I checked a few websites on the go using the built-in Blazer browser, which does the job but could certainly be improved upon (the new, still-in-beta Universe 3 open source browser with tab support looks to be a huge improvement).
In Part Two, I get down to working on the move, after a brief interlude with some online entertainment.