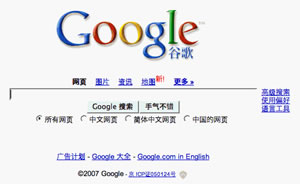 Sitting here in Beijing, I thought I'd give those of our readers who don't live in China (the vast majority of you … currently :) ) a view of what Google China looks like.

First off there's the familiar front screen.
Not being able to resist a bit of Digital-Lifestyles ego surfing (can a publication have an ego?), it was with some relief to see that we can out tops.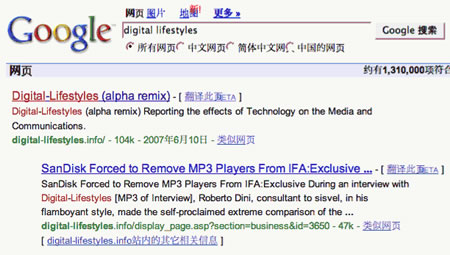 Clicking the Chinese translation link (in beta) took us to the unfamiliar view of our site in Chinese.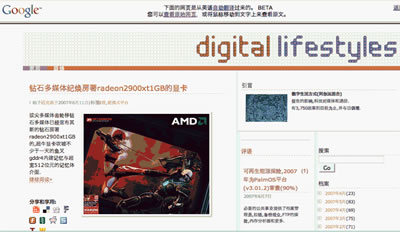 Google News in China
Looking at China's view of Google News, it's interesting to note that they have 1,000 news sources against the 4,500 that the UK and US version do.
Sadly, Digital-Lifestyles wasn't in the list of sources, but that may well have something to do with us not being in Chinese to start with.
(All of this may well be viewable outside China via google.cn, but it"s not something I've checked before, and thought I'd take the opportunity before leaving)