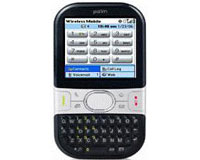 Palm has provided a rich source of rumours in recent times, with months of speculation about possible buyouts culminating in the company selling a 25% share to Silicon Valley private equity firm Elevation Partners last week.
Currently doing the rounds of several sites are hot rumours (and a blurry pic) of a new low cost Palm smartphone sporting a new form factor and expected to be available on both Palm and Windows platforms.

Going under the code name of the 'Palm Gandolf,' the Palm version is rumoured to debut on Sprint later this year for a cheap-as-chips retail price of $200 and pack EVDO (rev. A), full QWERTY keyboard and integrated camera, Bluetooth and a Micro SD expansion slot.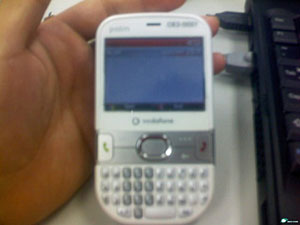 The Windows version (seen here in a rather dashing white finish), is said to run Windows Mobile Standard (formerly WM Smartphone edition) and comes with a 320×240 display – a big improvement on their current Windows phone, the Treo 750.
Reaction to the new design has been mixed around the office – if the photos aren't fakes of course – but if Palm can offer something like this for the rumoured £100-ish price mark, we reckon there'd be no shortage of takers.
Elsewhere, rumours are also circulating about a new Treo 800w running Windows OS 6.0, EV-DO Rev. A, 320 x 320 screen resolution, 256MB flash, 128MB RAM, GPS, a 1.3MP integrated camera and – finally! – onboard Wi-Fi. Word is that Sprint's aiming for a Q4 2007 release.
We haven't heard anything about a Palm version yet.