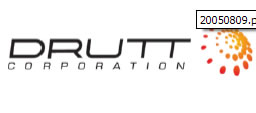 Ericsson has bought 100% of Drutt, a dominant player in providing Mobile Service Delivery Platform's (MSDP) that is headquartered in Sweden.
This is another purchase by Ericsson who have set themselves up as a provider of complete solutions for mobile operators and content producers who want to have their content distributed over mobile networks.
Ericsson are building a service they call Ericsson IPX which is an end to end service that lets any content producer sell their material through the system, splitting the revenue.
Speaking to senior people close to the division who have bought Drutt say that parts of the system the Drutt has built will fill in a number of functions that they are missing.