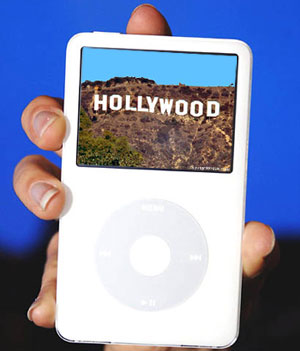 Apple is knee deep in advanced talks with some of Hollywood's biggest hotshots as it prepares to launch an online film rental service to challenge cable and satellite TV operators head on.
According to a report in the Financial Times, the company is looking to sign up enough studios to provide a mass of in-demand premium film content.

Films downloaded via the service are priced at $2.99 for a 30-day rental, with Apple's digital rights-management software allowing movies to be transferred from a computer to at least one other device (such as the video iPod or the eagerly awaited iPhone). Built in copy protection would prevent would-be pirates knocking out copies for their mates.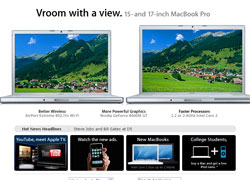 The FT quotes a studio executive saying that the service would, "compete against cable companies and anyone else offering VOD into the home".
Apple already has distribution deals with Walt Disney and Paramount for downloading and owning films, but other studios have been wary of joining in, fearing that such a service may hit their lucrative DVD sales.
Pundits predict that the studios may be more enthusiastic about Apple's video-on-demand service, with research showing that films downloaded to rent are unlikely to impact on DVD sales.