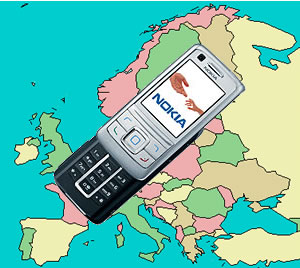 The members of the European Union have reached a preliminary deal on fixing the cost of Europeans roaming to other countries.
The proposal would have the price caps lasting for three years with Year 1 seeing 49c (Euro)/min to make calls and 24c to receive. The second year this would drop to 46c/22c and the last year 43c/19c. All prices would exclude sales tax and after the third year the market would then again be free, presumably because prices would be significantly lower than that already.
While these prices will be welcomed by all mobile users, it's very different from the original EU proposal, which Steve Kennedy of NetTek tells us was a voluntary 10-15% limit above the normal national call price and a cap above 20%.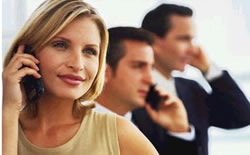 While it had been hoped that holiday makers would benefit from reduced prices this year, it's thought that it may be made law in July, with implementation taking a further three months. Parliament votes on the package next week.
The proposal would, within one month after the regulation comes into force, let all customers switch to or from the EU tariff at any time, free of charge. If the customer makes no choice within three months, they'll be automatically switched to the money saving tariff.
The roaming interconnect prices (passing a call between operators) would also be capped at 30c/min initially, dropping to 26c in the third year.
Vodafone made a pre-emptive move last May, dropping their prices to 55c/min. Looks like they're going to have to knock some extra off too.
Natch, the current operators have complained – Reuters are reporting that the roaming sector was worth 8.5 billion euros (5.8 billion pounds) in 2005. They're saying that it would curb competition in roaming – not that any mobile phone owner has ever noticed them making an effort to compete in this area.