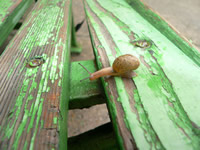 The Nokia N95 promises so much. It's got every gizmo and gadget you can imagine on it, but Richard Davis hasn't found the dream to match the reality. After you read this, you'll appreciate that he's not a happy chappie.
Let me set the scene as to how I came about my Nokia N95. I fell out of love with Nokia after a rather clunky experience with the N73 a while back, followed by various other niggles which led me away.

After a period away from the flock, I'd been looking forward to getting my hands on a Nokia N95 ever since I saw the first mock up photos in the middle of last year. In fact, eager enough to cast aside my new found affection for Sony Ericsson following a brief and disastrous flirtation with Windows Mobile and Ipaq (which still makes me shudder).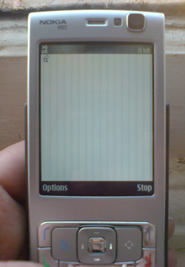 Given this, you can imagine that I was rather pleased when I got a call from o2 two weeks back saying they were available immediately. I ordered one straight away and it duly arrived the next day. As you'd imagine, the rest of the day suddenly became rather un-productive for my employers. Ooh, box porn…
Getting it going
Charging her up for a bit, then taking the SIM card out of my largely-liked Sony Ericsson K800i, I powered her up. Hmmm. No easy transfer wizard like Sony has perfected. All my contacts from the SIM card come up truncated and missing details. No problem though! Surely Nokia PC Suite will come to my rescue!
Erm, well, not exactly. PC Suite persistently refuses to install correctly on my perfectly good XP-Equipped Sony Vaio desktop. Decide to limp along with faulty contacts till I get home. Surely it'll work on my lovely new Vista machine at home, yes? (it did)
First impressions are those borne of frustration. Yes the N95 looks pretty, yes the sliding facia works nicely to expose either the numeric keypad or the media keys depending on if you slide it up or down, but: Everything Is Slow. Slow to open the funky animated menu, slow to access contacts, slow to access the Internet.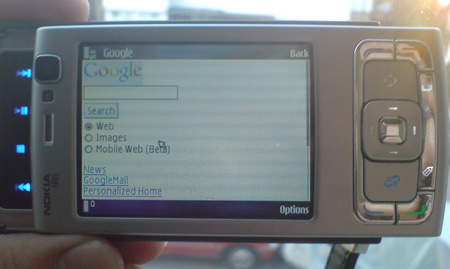 Accessing the Internet
Here's how I found the Internet experience – hang on, I can't access that at all. Fiddle, fiddle, ok, works now, but isn't o2's homepage truly hateful?
Ah, but I can change that easily, no? Yep, happily find the option to change it, and set it to my personalised Google homepage, which has made mobile browsing so much more tolerable in the past.
Fire it up, fails to find Google! Repeatedly. Time Out error. Even the pre-installed Google bookmark won't work. Only by manually typing in Google's address will it find the page. Faff, faff, faff.
The second section covers the N95 GPS feature and the final section connecting the N95 to a computer, the 5Mpx camera and … err … making phone calls.