The City of London is due to become the biggest Wi-Fi hotspot in Europe next week, as we trailed last year.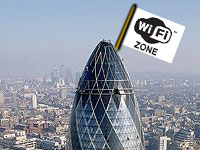 A planned rollout will veritably bathe the City in luverly Wi-Fi rays, letting around 350,000 workers wander all over the Square Mile with uninterrupted wireless access.
The system comes courtesy of wireless network big boys, The Cloud, and dishes up continuous wireless access thanks to 'mesh technology' and a series of base stations strategically located throughout the area.
Although there's something like 2,000 conventional Internet hotspots scattered around London, virtually all of these require users to keep on logging every time they walk into a new zone. The new City system means that users will only have to log in once and then be able to retain access at locations throughout the city.
"This is the biggest hotspot of its kind in Europe as far as we know and is unique as users keep the signal wherever they are," enthused Niall Murphy, chief strategy officer at The Cloud.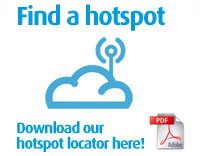 "We have been meeting a lot of the big financial institutions in the area and have even found that the network is available in a lot of their boardrooms, so we think there will be a corporate use for it as well," he added.
Perambulating freeloaders hoping to nab some free City-based Wi-Fi access action will be disappointed though. Unlike the mile long wireless freebie served in uptown Islington, users will have to shell out around £12 per month for unlimited access – quite a drop from the £5/hour they spoke about in February last year.
With its infrastructure able to support secure public and private applications concurrently, The Cloud are targeting consumers and municipal workers, although there's also support for telemetry, traffic surveillance and security systems.
The Cloud say that they plan to extend coverage into Soho and eventually extend the infrastructure across all of London.