If you're the kind of person that thinks to themselves, "Hey, I've already spent hundreds of pounds on a load of different proprietary memory formats, and I'd love some new ones," then you'll be cheered by today's announcement from Sony and Sandisk.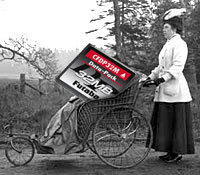 The two companies have revealed details about their Memorandum of Understanding (MOU) to develop a new SxS memory card format for professional camcorders.
Designed to replace the long serving CF card, the SxS memory cards are half the size of their predecessors (width: 34mm, height: 5mm, length: 75mm), can hold much more data – up to 16GB so far – with Sandisk and Sony optimising transfer protocols up to a blistering 800 megabits per second.
So comparing the two formats is a bit like putting Torquay United up against Man United then.
This SxS technology is basically a PCI Express memory card using flash memory with the card connecting directly to computer systems through the high-speed PCI-Express bus.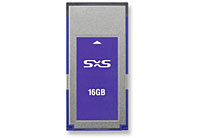 Although the card is too much of a heffalump to fit into digital compact cameras, it may appear in some high end medium format still cameras and other specialised snappers.
For camcorder users owning laptops with PCI Express memory card-compatible slots, we can see the SxS cards being a real boon as they'll be able to whip the memory out of their camera and slap it straight into their lappie.
Sony is expected to adopt this high-speed SxS memory card specification for its XDCAM EX series professional camcorders, with the memory cards available later in 2007.