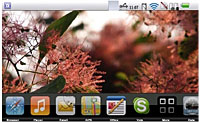 Intel is getting ready to release its own version of the mini-tablet, with CNN reporting that it will be announcing a new Linux-based ultra-mobile PC (UMPC) platform at this week's Intel Developer Forum in Beijing.
Dubbed a 'Mobile Internet Device' (MID), the devices will sport 4.5 to 6.0 inch screens offering resolutions up to 800 x 480 and 1024 x 600 pixels, with the target audience described as "consumers and prosumers" and not mobile professionals.
There's clearly some work to do on the platform name, with the devices currently codenamed 'McCaslin' while teams of whiteboard scrawlin', flipchart flippin' brainstormin' types work on a more user friendly name.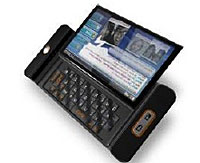 Expected to be released next year, the UMPCs are tipped to be an extension of the successful Centrino mobile brand, with the CPU components (codenamed Stealey) packing dual-core processors clocked at 600-800MHz.
Although capable of running Windows XP and Vista, Intel is looking to kit the devices out with an embedded Linux OS supplemented by a mix of open-source and proprietary code.
Who's it for?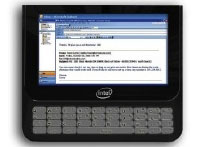 Intel's new gizmo is looking to woo punters with a seductive mobile mix of email, web, entertainment, information and location-based services, including the trusty Google Maps application and Web-based "office and enterprise applications."
Connectivity will come in the shape of Wi-Fi and 3G HSDPA.
Interface
The new MID tablets will offer a simplified "finger-friendly" user interface, tweaked for big fat fingers on diddy screens. Based on the Gnome desktop, the OS will come with a "master user interface" desktop layer developed by Intel.
Developers will be given a peek at the first MID-specific OS next week (an updated version of China's RedFlag Linux known as RedFlag MIDINUX), and slides of the interface have already made their way on to Engadget