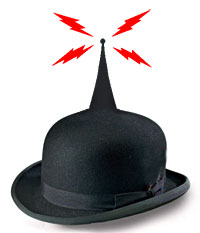 The City of London is to get blanket Wi-Fi, with city slickers able to access the Web anywhere within London's famous financial district, the Square Mile.
The scheme, run in partnership with London-based WiFi vendor The Cloud, is set to go live in the next few months and provide Wi-Fi access on streets and in open spaces throughout the City.
The Cloud's unique open network concept lets different service providers offer WiFi services to its customers and supports high speed internet access, rich email access, music, video and other entertainment services, as well as the all-important VoIP services
The City network will comprise around 150 WiFi network "nodes" lurking inside lampposts, closed-circuit TV poles and street signs, offering connectivity to an estimated 350,000 Londoners as well as the hordes of tourists who regularly tramp through the area.
"This will allow people to have continuous online access, whether in a taxi or an open area, across the financial centre," said Peter Bennett, a spokesman for the Corporation of London.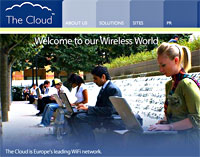 Unfortunately, unlike the free Wi-Fi service a few miles away in Islington, north London, the service won't be free, with online access rates dependent on the rates charged by service providers.
Roaming Wi-Fi enabled punters without a provider will have to fork out a fairly hefty £5 ($8.70 US) per hour to use the service.
Michael Snyder, the chairman of the City of London's Policy Committee, said that the network would help the City maintain its position as the world's leading financial centre, letting city workers and visitors to stay in touch with their office via handheld devices while on the move.
"The City is a fast moving environment and we are responding to the increasing time pressures faced by workers by providing the technology for them to stay up to date, wherever they are in the Square Mile," he added.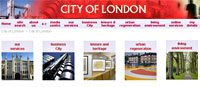 The move follows an announcement that The Cloud would be installing network hubs and rolling out WiFi in nine cities across Britain, including Edinburgh, Leeds, Manchester, Oxford and Liverpool.
Three other London boroughs are also scheduled to go wireless in the next few months, which should help the UK keep its number two world ranking for wireless hotspot locations
According to figures from the Wi-Fi Alliance, the UK – along with the WiFi-tastic US – accounts for nearly half of the planet's 10,800 wireless locations.