The heat on Apple to open up their iTunes/iPod combination went up another notch following an interview with Meglena Kuneva, the European Union's Consumer Protection Commissioner.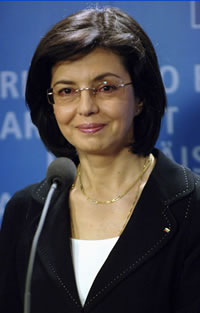 In the interview with German weekly magazine Focus, published today, she poses the following question, ""Do you think it's fine that a CD plays in all CD players but that an iTunes song only plays in an iPod?" It's followed by a couple of words that are going to make uncomfortable reading for Apple, "I don't. Something has to change."
Music bought on the Apple iTunes online shop cannot be played on any other music player, apart from Apple's iPod.
Kuneva is carrying out a review of the eight basic laws which govern cross-border consumer rights.
Pressure has been building for quite a while against Apple, with the latest, most significant one being in January as the Norwegian Consumer Watchdog, declaring iTunes to be illegal.
Previous actions have been, the approval of France's 'iTunes Law,' after Apple narrowly avoided the French courts over their FairPlay DRM back in 2004.
Apple leader, Steve Jobs, wrote an open letter at the start of last month, entitled "Thoughts on Music," where he said he'd drop DRM "in a heartbeat," but was hamstrung by the content owners not allowing him to do so.