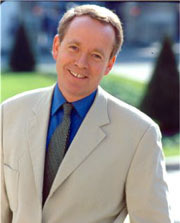 Last week the French legislature approved a new law which could radically change the landscape of digital audio. The so-called 'iTunes Law' is designed to break the control hardware manufacturers exert over the type of content that can be played by their digital music players and software. The result would be that companies such as Apple, Microsoft and Napster would have to make their data formats interoperable, thereby opening their systems to music from rivals. A regulatory body could be set up to police the sector.
Apple has not yet responded to this development but has previously called the bill "state-sponsored piracy." The US based group, Americans for Technology Leadership (founded by technology companies), commented "Once government regulators take away a company's intellectual property rights and dictate that they must allow competitors to benefit from their creations, they break the cycle of innovation that benefits consumers by destroying the incentive companies have to create new and better products."
While it's not surprising that technology companies would wish to defend their business models, consumers could be forgiven for finding the current plethora of differing standards, restrictive legal agreements and crippled playback formats a significant turn-off. Anyone who remembers vinyl, or even pre-DRM CDs, may recall a simpler world where all the players could play all the media and might wonder where things went awry? French Culture Minister, Renaud Donnedieu de Vabres, said "Any artist's work that is legally acquired should be playable on any digital device".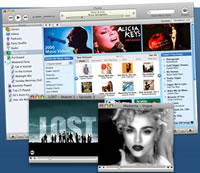 The iTunes Law does, however, leave a get-out for the tech companies. A newly-added clause permits artists to exercise control over additional DRM. In short, artists could object to their music being transferred into other formats, thereby ensuring that current practices could continue unaffected. This loophole would require renegotiation of existing contracts, something Apple et al may wish to avoid given record companies' desire to recoup perceived losses due to piracy. Lawyers observed that the new law is complex and its impact will be difficult to judge until it is tested in court.
The bill is likely to become law in France within a matter of weeks and its progress has kicked off a debate about access to digital content in countries across Europe including the UK, Norway, Denmark and Sweden. With several countries poised to review national copyright laws in the coming months, the iTunes Law could have wide-ranging impact.