The BBC have been talking about launching a free satellite service since before 2004. Very cleverly they labelled it Freesat.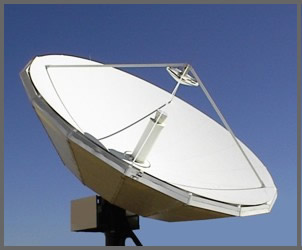 Since then, we've returned to it a number of times, as it appeared to drop from the general BBC conversation.
Well it's back in the news now, as the BBC Trust has reached a provisional decision on Freesat. Their view is one of support and have opened a 28 day public consultation prior to making its final decision in April 2007.
They foresee the satellite being shared among the UK broadcasters and guarantee that it will remain free after a one-off initial payment to cover the cost of equipment and installation.
There are problems with the much-trumpeted digital switch-over in the UK. Many areas are not covered by the digital transmitters because they are located in a remote area or that the geography of the area blocks the transmissions – in fact over half of those yet to switch (3.5 million homes) fall outside the Freeview coverage area. Satellite-delivered services do not suffer from these problems.
To date BSkyB has been the only company offering satellite delivery in the UK, indeed the BBC is carried on it. The proposal of FreeSat isn't without impact.
As Acting BBC Chairman Chitra Bharucha put it, "We have considered the market impact and whilst there may be some negative effects, in our view these should be balanced against the potential positive market impact of greater choice. Overall, we believe a "Freesat" service to be in the public interest and we hope that other public service broadcasters would join the BBC in a joint venture."
There's additional benefits beyond coverage, that of delivery of HD signals, which currently it isn't practical to do countrywide over Freeview.
Those wishing to comment should get over to the public consultation.