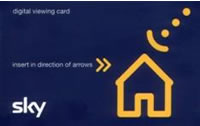 As reported here at the beginning of the week there seems to be a real danger of the BBC's non-subscription card free alternative to Sky's Freesat offering falling at the first fence.
While the BBC cosies up to Sky to help make everyone covet a shiny new High Definition display and the services that go with it, it's reported in Broadcast that the companies who will manufacture the receivers have no specification to work too.
If a specification isn't nailed down in the next few months, it'll be 2007 before the boxes hit the shops. By then there could be considerable consumer resistance, with buyers prefering to wait to see what happens with any new high-quality domestic standard, and the makers of the boxes moving to newer higher tech, bigger margin products.
In short, there's a danger that the boat may be missed.

A raft of HD services across Europe is likely to eat up scarce capacity on the high-power satellites that beam the programmes down to earth, making any system that duplicates services across platforms more expensive.
Add to all of the above the challenge of creating a clear marketing and installation message, and I can see that there could well be people in the BBC who would rather that their careers didn't get blighted by a potential fiasco.
The BBC could be minded too by OFCOM's view that the burdens of switching to digital delivery should not fall disproportionately on the dear old 'beeb'. Unless priorities change, James Murdoch can relax on the BSkyb extra terrestrial UK monopoly for a bit longer.
But will the public gain too?