Much has been made of what have been reported as poor results at BskyB (Profits announced on Friday 4 Nov 05 saw a pre-tax rise of 13.6% to £200m), intense competition is given as the cause of the lower than hoped for growth in subscribers.
The competition is attributed to the steady increase in Freeview penetration but where is the much trumpeted BBC free satellite offering, they labeled FreeSat?
Speaking recently with an NDS insider it was brought to my attention that this new 'platform' could be something of an empty threat. This must, of course been judged through the knowledge that NDS is the TV conditional access subscriber technology company used by Bskyb.
Even bearing this in mind, we felt it was worth asking ourselves a few questions about how it would work, who would view it and what would be its purpose:
How would it work?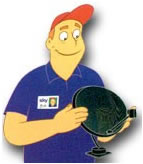 Most would consider a UK satellite rival needs to be positioned to use the same satellites as Sky services that's Eurobird and Astra 2. If you move away from their orbital positions, you're going to have to duplicate a whole load of services across two platforms with the expense that will entail.
Who would view it?
Presumably the target audience are those who want Freeview but aren't currently served. Freeview coverage is growing steadily and a Satellite installation is always going to be more costly than a terrestrial one, so I reckon numbers here will be limited.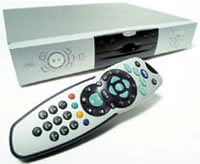 The other group that would be interested are the 'churn' which are now reported by Sky as around 11%. These are subscribers who are leaving their Bskyb packages – but they're really already on the Sky Freesat as unless someone comes and takes away their Set- top-box and mini-dish. They'll get many of the FTA (Free To Air) services like ITV3 that aren't available on analogue terrestrial and, for a small charge, can obtain a viewing card that will allow them to view those encrypted services like Channel 5, Channel 4, ITV1 and ITV2.
So what's the purpose?
It seems to me that one purpose of the BBC floating the idea of FreeSat is as a spoiler to Bskyb. To perhaps deter those at the margin from signing up and also to increase the traditional broadcasters negotiating position when speaking to Sky.
With the promise of Satellite delivered HDTV in 2006, the continuing growth of Sky+ and the strategic takeover of Easynet, Sky still looks to know where it's going. Given time and with the right marketing by Sky, many 'Free-viewers' will trade up to a Sky package that fits their requirement.
Long term, as long as Bskyb retains its hunger for subscribers, and continues to secure content that viewers wish for, I'd back it against ITV and the cable companies, with or without a new BBC sponsored Satellite version of Freeview.