Microsoft's Xbox 360 running as an IPTV box will be demonstrated in London for the first time in Europe on 5 March.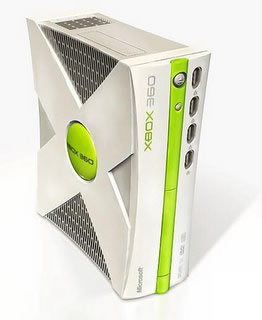 It's had an outing at CES in January this year and was well received.
There's little doubt that the X360 has the grunt to be able to act as an IPTV STB – if anything it's total over kill, given the considerable graphics ability it has.
Here's what Robbie Bach, Sr. VP and Chief Xbox Officer, said about IPTV Edition, the middleware that the network operator will run to power the IPTV-ness of the Xbox 360, "IPTV Edition enables you to do, regardless of whether you're a cable provider or a telco or any net operator, you can take live media, on-demand media, across an IP network and put it into the home on a high-definition television, and you can do multiple streams of that content without having to have multiple tuners in the set-top box. You really can produce an amazing TV experience."
He went on to explain it's not just about selling the IPTV software to the head-end, "this product sells SQL Server, it sells Commerce Server, it sells the rest of our backbone into these operators, and really helps broaden our business." Hmmm, Nice.
It's also been on what they call "scale commercial deployments" with the BT Group in the UK, Deutsche Telekom in Germany, T-Online in France and Swisscom in Switzerland. AT&T is working with Microsoft in the US.
There's a history here
When the original Xbox was launched, Microsoft spent an awful amount of effort in denying that it was a going to be used to bring them closer to the TV in the lounge.
Despite this, they did quietly release some add-on software package that allowed you to pull picture and music from a PC. We bought it to give it a go, and found it to be disastrous. Hugely bloated software that needed to loaded on the PC that was to share and disastrous software that loaded on the Xbox. It was rare that it worked at all.
We assume that the X360 is considerably better than this.
The US version of XBox Live already gives subscribers the ability to download films and TV programmes to their X360s.