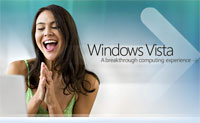 Prices for Microsoft's much-anticipated update to their Windows operating system, Vista, have leaked out onto various Websites, including an official Microsoft site.
Retail prices for the four different versions of Vista (priced in Canadian dollars) briefly appeared on various sites before vamoosing in double quick time.
The top dog Windows Vista Ultimate Edition was spotted carrying a hefty price tag of $499 Canadian dollars ($450, £237) while the Home Premium version was listed at C$299 ($270 or £142).
The Vista Ultimate Upgrade was priced at C$299 ($270 or £142) with the cheapest option being the Home Premium Upgrade for C$199 ($180 or £95).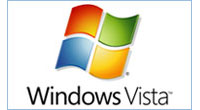 Vista on Amazon
As the scheduled release date grows ever-nearer, prices are popping up elsewhere, with Amazon's 'pre-order' pricing advertising Windows Vista Ultimate Edition at $399 (£210) and Home Premium at $239 (£126).
Upgraders could get the Ultimate and Home Premium versions for $259 (£136) and $159 (£84) respectively (these prices seem to have varied, depending on the site).
Availability was listed as from "January 30th, 2007."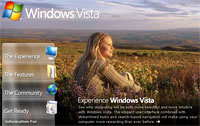 As we reported earlier this year, there will be no less than six different versions of Vista, all in 32 and 64-bit flavours.
Users who like to live on the edge, can download Windows Vista pre-RC1 ISO file from here, but be quick – there's only 100,000 downloads available!