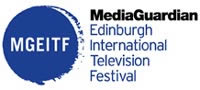 Last week was the annual get together of TV 'luvvies' in Edinburgh and this year, as for the last few years, the current moguls felt it necessary to behave like Scrooge, reflect on their previous misdemeanours and take a bit of a look at TV to come.
TV "yet to come" was epitomised by Ashley 'Zeitgeist' Highfield, who managed to appropriate the Long Tail in his round up of what the future has to hold (just to prove we can jump on bandwagon too – don't forget there are still copies to be won at Digital Lifestyles).
There was a rapprochement between the Blair and Brown of the TV world, that figure of Calvinistic integrity John Birt and the once swashbuckling radical Michael Grade acknowledge the existence of one another. After 20 years of cold shouldering they're talking again, so John deliberately avoided mentioning possible 'top slicing', where Channel 4 and any broadcaster with Public Service credentials might receive a portion of the BBC's some say generous, licence fee take.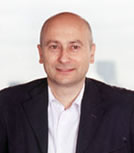 The spectre of Banquo's ghost in the shape of everyone's (now) favourite caterer, Mr Charles Allen, was there and delivered the keynote address, he of course blamed all and sundry for the mess ITV is in – 'nothing to do with me guv' should have been the title.
And of course there was the figure of fun brought down this time by Sir Alan Sugar, poor Simon Shaps, the man who brought us Celebrity Love Island was asked by the UK's cut price Donald Trump in a festival remake of The Apprentice "Why do I get the feeling that you're the kind of fella you find hiding behind the bushes?" Simon should be so lucky that he can find some bushes in the barren terrain of ITV primetime.
In a sign that TV executives are at long last spending some time staring into their crystal balls, rather than monitoring the value of their plummeting share options, talk was abound that the annual get-together could have a makeover and become a media festival in 2007.