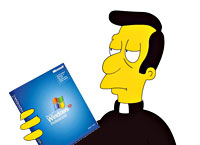 Microsoft is to release a suite of free parental controls and other safety measures designed to safeguard children on the Internet.
The software, called Windows Live Family Safety Settings, runs on Windows XP and lets parents block Web content which they feel is inappropriate for their little Timmy or Tabatha.
Parents can choose individual settings to 'allow,' 'block' or 'warn' for a range of content categories for each member of the family, with the filtering settings being activated when a user logs on to a PC running Microsoft's Family Safety Settings.
The settings can be changed over time ("OK son, you're old enough to see some breasts now") with the settings applicable to Web pages, email or messenger communications as well as Windows Live Spaces.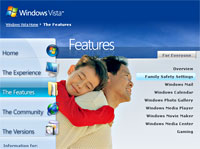 Kids definitely won't like this, but the software also lets parents access their activity reports to check what they've been up to online.
"Contact management," an update coming later in the year, will let parents approve contacts on Windows Live Mail and Windows Live Messenger (the new brandings for Hotmail and MSN Messenger respectively).
Another feature will give parents control over who can access their kids' blogs on MSN Spaces.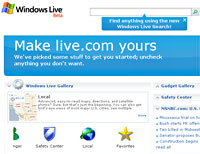 Family Safety Settings will be available for any PC running Windows XP with Service Pack 2 as well as the upcoming Windows Vista operating system.
Microsoft has said that it expects the service to be available to "Windows Live customers in dozens of countries worldwide" by this summer.
In addition to the Live family filter for Windows XP, Microsoft is building parental controls into their next-gen operating system, Windows Vista.