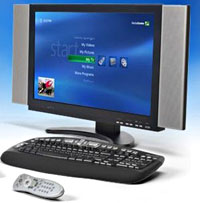 A new report by analyst firm Current Analysis claims that consumers are warming to Media Center PCs, with the entertainment-focused PCs grabbing eight per cent of the US retail market in January 2005, soaring 48 per cent in December.
Current Analysis say that the demand was fuelled by a drop in price brought about when manufacturers left out the expensive tuners which allowed the systems to receive and record television signals.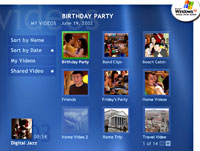 However, tuner-toting Media PCs are already making a comeback, with the market share for TV tuner-equipped systems climbing from 8.7 per cent in October to 12.8 per cent last month.
Toni Duboise, senior analyst for desktop computing at Current Analysis, noted that although leaving out the TV tuners allowed Media Center PCs to reach a mainstream audience, the component remains critical if the system wants to grab a place in the digital home.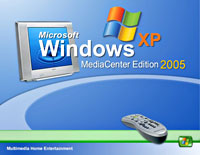 "The upward TV tuner-clad trend is a small victory for Media Center with regard to the digital home," she said, adding that the TV arena is a "pivotal turf in the war for the digital home because it offers the most opportunities for lucrative infrastructure and broadcast content."
With TiVo still doing good business, Duboise commented on the importance of TV tuners to PC makers, "Manufacturers that want the desktop computer to be the centre of the digital home will want consumers to use TV tuner-clad PCs instead of TiVo, dedicated digital video recorders or intelligent set-top boxes."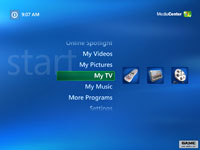 Microsoft first rolled out their Media Center Edition back in October 2002, but consumers have been sniffy because users weren't inclined to buy the more expensive hardware needed to run the software – neither did the idea of watching TV on a clunky computer monitor seem particularly thrilling.