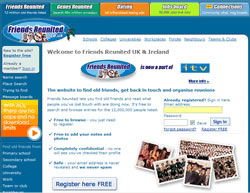 Friends Reunited and ITV have decided to make it legal; after a short romance, a deal's been agreed. Rumours they'd been seeing other suitors that included BT, News Corp and that bastion of middle England the Daily Mail & General Trust, did little to cool the ardour of an excited ITV.
The ITV deal values Friends Reunited at £120m (€178m) and there's a potential further pay off in 2009, designed to keep the project on target of up £55m (€81m).
A gushing Friends Website summed it up: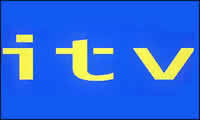 "When ITV approached us we immediately clicked; they share our values, they're a national institution that is trusted and well loved, and by joining with them, Friends Reunited will become the UK 's 8th most visited site giving us access to a vast audience so we can connect even more of you even more of the time."
An equally emotional ITV press release went all lovey-dovey about,

"A powerful consolidated online advertising sales proposition. 53% of Friends Reunited users are in the ABC1 demographic and 40% are in the 16-34 age range – both key audiences for advertisers. It will contribute additional advertising synergies as ITV Internet sales will have increased scale, becoming a one-stop-shop for media agencies in the online space."
To some of us, there's a distinct whiff of Déjà vu. The former commercial ITV giants Carlton and Granada lost a tidy sum on the former Internet lovely, Jeeves, but ultimately there was little chemistry and even less synergy, some city analysts are more positive about this deal seeing strategic and financial benefits to come.
But is ITV Plc paying heavily for an attractive database or will the two remain friends for many happy years?