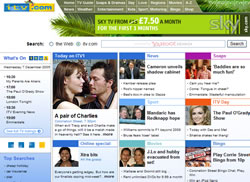 The Digital-Lifestyles office is in a state of total confusion over major UK broadcaster, ITV, buying the Web Site, Friends Reunited (FR).
Our reaction when we initially heard of the deal was – What? Why? How much!?
It's been widely reported that ITV is paying £120m + £55m in bonuses for FR. The site that has been running for four years, currently has 12m members and is expected to make revenues of £12.4m this year.
It's not that we don't think that businesses should appear to diversify. We've been clear that we think eBay's purchase of Skype was genius. The major difference, beyond the value to the transaction, is that Skype is still growing.
What?
We think that FR has done an amazing sales job on ITV. It's a site that would appear to be in decline rather than its ascendancy. Their expansion into Genes Reunited, Dating and Jobs Reunited would appear to point to them thinking the same.
If you look at why FR worked, we think it's because there were generations of school leavers going their separate ways prior to the Internet, leading them a very limited means of contacting their previous peers.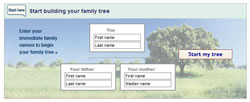 The school leavers departing since the wide use of the Internet, will not have to resort to third-party services – the majority of them will have an online presence, allowing direct contact, if desired.
Why?
ITV are suffering. The business that, when it was launched fifty years ago, was described as a 'license to print money' has gradually slipped to a low grade, trashy set of channels. It's widely thought of as a bit of a joke with appalling programming.
70% of ITV's revenues come from Ad sales on its flagship channel, ITV1. The word in media circles is that ITV1 is now struggling to sell ads, as the audience generally drops off (the exception to this being their recent reality show, 'I'm a celebrity, get me out of here'), and goes down market.
ITV do have a huge advertising sales department that has been merged across all of its regions. Bringing FR into this sales force will give better economies for ITV, letting them squeeze additional profits from FR. It will also give ITV the chance of selling adverts across TV and the Web – extracting additional cash from the advertiser.

Another benefit will be letting ITV have access to the 12m members of FR, allowing them to expose the online FR audience to promotion of ITV's programming, if they're UK based. Later this can be expanded to on-demand sales.
When we sat around at Digital-Lifestyles to come up with other reasons, one that came up was the possible creation of a programming strand or, heaven forbid, whole channel covering the now-various services of FR. eg reality programming following a group of FR subscribers going through the steps to 'reunited', with the trial, tribulations and toe-curingly moments that it would entail.
The question we keep on coming back to is, Is this this really worth £10-£14.50 per FR member?
Even after ITV boss Charles Allen has tried to explain the deals advantages, we're still not convinced.
This deal brings to mind ITV's disastrous, misguided huge, £788m investment into ITV Digital – their attempt to take on BSkyB in the UK. The service collapsed in 2002, later to reborn as Freeview.