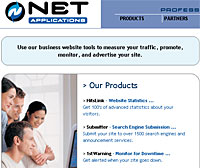 Smarting daily from the soaring popularity of its upstart rival Firefox, Microsoft is hoping to stem the exodus by bolting on new security features to their next version of Internet Explorer browser.
According to Rob Franco, lead program manager for IE security at Microsoft, Internet Explorer 7 for Longhorn will contain a feature called "low rights IE", designed to resist hijacking attempts by spyware and other malicious software.
The new feature effectively removes administrator rights, ensuring that unknown applications – like dodgy software, iffy code and lurking spyware – can't be installed without express permission from the user.
"When users run programs with limited user privileges, they are safer from attack than when they run with administrator privileges, because Windows can restrict the malicious code from taking damaging actions", wrote Franco in his personal blog.
"Any programs that the user downloads and runs will be limited by User Account Protection, unless the user explicitly gives the program administrator privileges", he added.
The idea is that by restricting administrator rights for Web surfers, they'll be protected even if they visit a bad bwoy website that tries to exploit vulnerabilities in their browser.
Without enough privileges to copy files to start-up folder, install software, hijack the browser's homepage or search provider, the surfer should be protected.
Although IE7 will be made available for Windows XP SP2, the low rights browsing feature will be available only on the next version of Windows, known as Longhorn.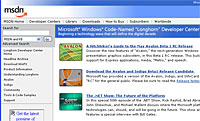 With Internet Explorer losing friends fast because of its unsavoury reputation as a honeypot for homepage hijackers and skulking spyware, these new security features can't come too soon for Microsoft.
A new study by NetApplications revealed that Microsoft, the market leader, is fast losing ground to Firefox, with the open source browser now accounting for 8% of the global market; up from 7.38% in April.
The browser has eroded Microsoft's market share by nearly one percentage, down to 87.23%, following month-on-month advances from Firefox.
Dan Shapero, the company's chief operating officer commented that although Microsoft's 87% share "may seem like market dominance," the browser is suffering an average of 0.5 to 1% loss of users each and every month.
Shapero feels that Firefox is now appealing to a mainstream audience rather than early adopters and tech-savvy surfers: "FireFox is gaining traction with early adopters and its popularity and adoption rate are starting to tap into mass-market acceptance as buzz continues to build."
"The message for Web masters is clear: Make sure your Web site is compatible with Firefox, because more and more of your visitors are using it to go to your Web site," Shapero finger-wagged.
The only other browser to record significant gains is Apple's Safari which extended its share by a tenth of a percentage.
Once Microsoft's fiercest rival, Netscape is now humbled with a lamentable 1.64% market share, followed by Safari at 1.91% and Mozilla with 0.58%.