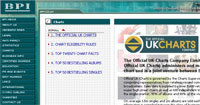 In a never-ending quest to stem the flow of illegal file sharing, the UK record companies' trade association, the BPI (British Phonographic Industry), has announced that is taking legal action against another 33 illegal filesharers in the UK.
The legal action coincides with the IFPI's (BPI's international counterpart) announcement of action against 963 illegal filesharers in 11 countries.
This latest action brings the total up to 90 who have faced legal action since its campaign against Internet piracy began last year.
The UK recording industry started its campaign to spank pesky filesharers in October 2004 when it announced legal action against 26 illegal music swappers.
Those cases have all now been settled, with defendants shelling out more than £50,000 (US$94,600, €73,200) total in compensation.

The BPI ramped up the pressure on March 4 this year, declaring that it intended to pursue proceedings against 31 more illegal filesharers. The offenders were sent details of the BPI's legal claims against them yesterday after their identities were revealed by their Internet service providers.
Sensing blood, the BPI also intends to proceed against another 33 illegal filesharers and will be going to the High Court next week to seek disclosure of their identities.
The 33 new cases include users of the popular KaZaA, DirectConnect, BearShare, SoulSeek, Grokster and Imesh peer-to-peer applications.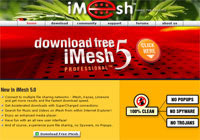 All of the accused are alleged to have been indulging in an orgy of uploading involving hundreds or thousands of music files illegally and face civil action for an injunction and damages.
BPI General Counsel Geoff Taylor wagged his finger in a threatening manner and intoned, "We have warned people time and again that unauthorised filesharing is against the law. Anyone who is engaged in this activity faces having to pay thousands of pounds in compensation. It's now easy to get music online legally. We will maintain our campaign until the message gets across."
Try as we might, we still can't get the words, "Stable door", "horse" and "bolted " out of our heads here.