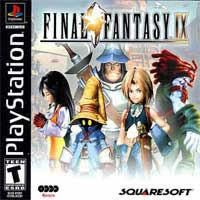 Microsoft is teaming up with one of Japan's hotshot video game developers to create games for its next-generation video game console, XBox2 – a sure-fire sign that it's determined to grab a fat slice of the Japanese market.
Having created compelling games for both Nintendo and Sony in the past, renowned Japanese video game developer Hironobu Sakaguchi has been signed up by Microsoft in the hope that he'll sprinkle some fairy dust over their next-generation Xbox system.
Sakaguchi's new company, Tokyo-based Mistwalker, will work with Microsoft's game studio in Tokyo to make the games.
"This is a shot across the bow that we are serious about the Japanese market," said Peter Moore, corporate vice president of worldwide marketing and publishing at Microsoft. "This is but the first salvo in what is going to be an interesting year."
Things haven't worked out too well for Microsoft's XBox so far in Japan: disappointing sales followed its launch in 2002, with just 1.7 million units being shifted in all of Japan and Asia Pacific, placing it a distant third behind market leaders Sony and Nintendo.
Microsoft hopes that the collaboration with Sakaguchi's game development studio, Mistwalker, will send sales soaring.
"Lately, we've seen only sequels released on the domestic game market," Sakaguchi said. "I want to create something gamers can immerse themselves in and recall for a long time afterward by offering a new type of fun that only next-generation machines can provide."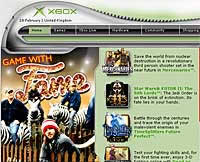 A founding member of former video game software developer Square Co., the 42-year-old is famed for creating the role-playing series, 'Final Fantasy', which has shifted more than 60 million copies to date.
It hasn't all been smooth sailing for Sakaguchi however. His attempt to cross into film with a US$210 million (€158m/£109m) movie using state-of-the-art computer animation to create lifelike human characters didn't hit pay dirt.
Released in 2001, "Final Fantasy: The Spirits Within" proved to be a box office flop and Sakaguchi resigned from Square as a result.
Microsoft is hoping that Sakaguchi's experience in both role-playing games and high-end animation could provide the leverage to persuade gamers to upgrade to its next system, which will support high-definition TV formats and improved computer graphics.
"Sakaguchi has taken role-playing games – traditionally a niche market – and introduced them to a broad and diverse audience across the globe," Peter Moore, corporate vice president of worldwide marketing and publishing at Microsoft, said in a statement. "We are ecstatic to work with Sakaguchi."
The industry remains rife with rumours about when the XBox2 might finally launch, with some suggesting that it may try to surprise the gaming world by showing its Xbox 2 console well before this May's E3 show in Los Angeles.
According to online sources, the Redmond software giant has an Xbox 2 conference of 'significant importance' slated for some point in March 2005.
xbox2-news
Microsoft
Mistwalker
"Final Fantasy: The Spirits Within"