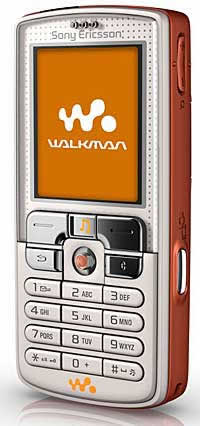 When Sony start slapping the world famous Walkman mobile music brand on their products, you know that they mean business, and their new Sony Ericsson W800 has been proudly trumpeted as the first mobile phone to combine a high-quality digital music player and a 2 Megapixel camera.
The W800 will come equipped with a two-megapixel camera, GPRS data access and a digital music player compatible with MP3 and AAC music file formats. As is the case with several comparable music phones, song playback can be paused as users take phone calls.
The music player is operated with a Direct Music button that plays, pauses and stops tracks. Conveniently, the player and phone can be used independently of each other, so that users can still playback tunes when on a flight, for example.
Some music fans may be dismayed to see Sony resolutely sticking to their proprietary Memory Stick Duo, with the phone being supplied with a 512MB memory card, enough storage for around 150 music tracks, or 10-12 full length CDs.
Pundits expect the initial focus being on consumers shifting their CDs onto the device, with Sony expected to announce the ability for consumers to download tracks from "open standards music services" later in the year.
Steve Walker, Sony Ericsson head of product marketing has described the move to the phone-as-music-player as "a new lifestyle behaviour" (whatever that means) and suggested vendors will have to start finding new ways of describing multimedia mobiles.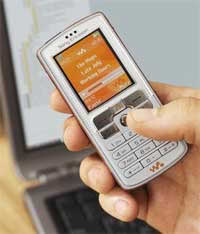 Sadly, we're going to have to wait a while before we can start adjusting our lifestyle behaviour – the release of the Sony Ericsson W800 is not scheduled until the third quarter of 2005
The mobile music market is growing exponentially, with Juniper Research calculating the music download and ring tones market to generate a whopping great US$9.3bn (€7.05bn/£4.8bn) globally by 2009.
It doesn't take a genius to work out that the Sony Ericsson W800 is another step in the accelerating convergence between phones and multimedia devices, and we wonder how long it will be before someone brings out an iPod-type device integrated with a phone, video player and high res camera (an 'iPodPictureVideoPhone, if you will!).
We'd like one just as soon as you're ready, techies!