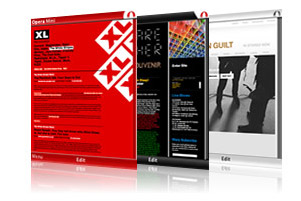 Opera is claiming to have seen "explosive growth" for its Opera Mini mobile phone web browser, with a massive uptake in use over the last year.
The company claims that the browser has seen a whopping 157% year-over-year growth, with more than 23 million people using Opera Mini in March 2009. This represents a 12.1% increase from February 2009 and more than 157% up from March 2008.
The page view figures are impressive too, with users viewing more than 8.6 billion pages during March 2009, up 17.4 per cent on the previous month, with year over year page views increasing 255%.
With chests puffed out, the company was quick to big up the figures: "The growth in data transfers also highlights the value Opera Mini offers global operators. In March 2009, Opera Mini served 148 million MB of data to handsets worldwide. Since February, the data consumed went up by 19.3 per cent. Data in Opera Mini is compressed 90% on average. If this data were uncompressed, Opera Mini users would have viewed nearly 1.4 PB* of data in March. Since March 2008, data traffic is up 319 per cent."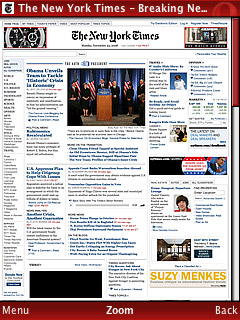 Opera Mini is seeing world-wide growth too, with triple-digit page-view growth in most countries, with double-digit user increases in all countries. Nigeria went positively mad for the browser, recording a page-view growth in excess of more than 4,000 per cent and almost 1,500 percent user growth since March 2008.
A "snapshot" day-long survey in the UK on 17 March found that Google was the most visited site via Opera, followed by Yahoo, Facebook and the BBC.
(We had to look up what a 'PB' meant and can tell you that it stands for Petabyte and, according to Wikipedia, it is, "a unit of information or computer storage equal to approximately one quadrillion bytes, or 1024 terabytes."