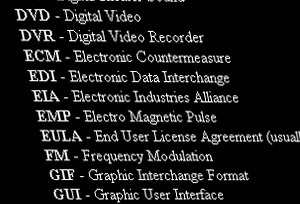 The great British public may be hanging on to their mobiles for dear life and spending half their waking lines bashing away at computers, but when it comes to describing the technology they use, bafflement rules.
A new survey of 5,000 users by The Gadget Helpline discovered the techie-terms which confused punters the most, with words like 'dongle,' 'cookie' and 'WAP' helping raise collective eyebrows across the land.
The survey – which is doing a very nice job of raising the profile of the commercial Gadget Helpline website thanksverymuch – has found favour with the Plain English Campaign, who insist that it would help bring down the "walls of techno-babble".
Peter Griffiths, campaign secretary for the Plain English Campaign, punched his fist into a pile of pesky techie acronyms while shouting at the Internet, "We need to pull our head out of the digital clouds and use plain English," he roared.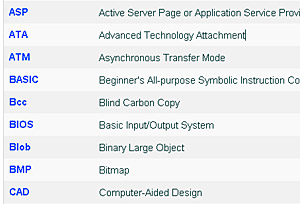 "If changing the name isn't an option then a glossary of terms would work. Not only does it explain the language, but it's a nice way of learning for people who don't have such a good grasp of the language," he continued.
Here's the Top 10 of technology-related terms that Brits find most confusing.
Dongle
Cookie
WAP
Phone jack
(Nokia) Navi Key
Time shifting
Digital TV
Ethernet
PC Suite
Desktop
Definitions: Wikipedia