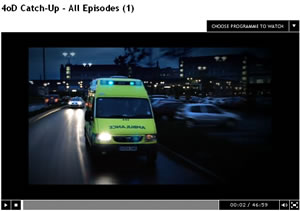 UK Channel 4 has finally sorted out their video catch-up service.
Channel 4 previously only offered 4oD which only ran on PCs running Windows, because it uses Microsoft's DRM.
Thankfully Channel 4 have released another option – an Adobe Flash videoplayer.
The Flash player enables all platforms, including Linux and Macintosh, to watch the video content.
By way of a sorry to Mac users Ch4 have created a video apology using their videos from their collection of content.
No official word on a video for Linux users, but given they're an adaptable bunch, they'll probably be creating their own.