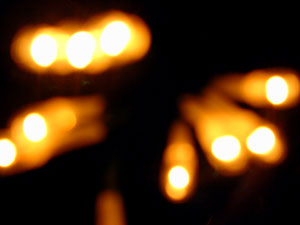 BT has unfurled their list of locations which will be first to enjoy connectivity to their forthcoming high speed fibre network.
The first 29 exchanges will hook up around 500,000 homes and businesses during the initial rollout, with the bods at BT expecting work to be underway by early next year.
The jammy beggars first in line to grab a piece of the high speed action will be connected via fibre-to-the-cabinet (FTTC) technology which serves up download speeds of up to 40Mbits/sec. Early pilots by BT in London and Wales suggest that speed may go even higher, all the way up to 60Mbits/sec.
With BT and their partners looking to make a smart return on their investment, most of the first 29 locations are in highly-populated areas, which will miff campaigners who have been badgering the Government to invest in high-speed broadband for rural areas.
BT is making some effort to defer criticism by including two fairly rural areas in the roll out – Calder Valley (near Halifax) and Taffs Well (near Cardiff) – as an exercise to "learn lessons from deploying fibre in such environments".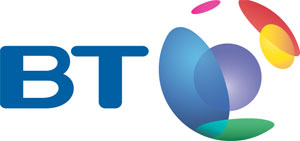 Today's announcement marks only a small step towards BT's target of hooking up 10 million homes to fibre by 2012, and the company will reveal the locations for stage two of its rollout this autumn.
Here's their list of the first 29 exchanges to be connected to their 40Mbits/sec network by next year. We're not on it. Bah!
CHELMSFORD, Essex
ST. ALBANS, Hertfordshire
WATFORD, Hertfordshire
HEMEL HEMPSTEAD, Hertfordshire
LEAGRAVE, Bedfordshire
LUTON, Bedfordshire
CANONBURY, London
CHINGFORD, London
EDMONTON, London
ENFIELD, London
HIGHAMS PARK, London
TOTTENHAM, London
THAMESMEAD, London
WOOLWICH, London
BURY, Greater Manchester
DIDSBURY, North West
FAILSWORTH, Greater Manchester
HEATON MOOR, Greater Manchester
OLDHAM, Greater Manchester
RUSHOLME, Greater Manchester
BELFAST BALMORAL, Belfast
DEAN, Edinburgh
GLASGOW HALFWAY, Glasgow
GLASGOW WESTERN, Glasgow
CARDIFF, Cardiff
TAFFS WELL, Rhondda Cynon Taf
HALIFAX, West Yorkshire
PUDSEY, West Yorkshire
CALDER VALLEY, West Yorkshire