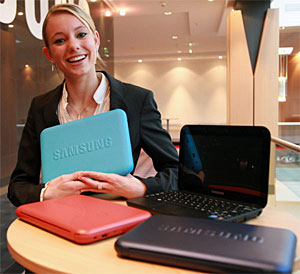 There's been so many manufacturers knocking out these things that we're now reduced to uttering "netbooks, schnetbooks" whenever another press release gets shoved out way, but at least Samsung's new NC310 number looks a little different to the pack.
According to Akihabara News, the NC310 comes with the usual kitbag fill of standard features, with 1GB of memory, 10.1-inch LCD, 160GB disk and a 5-hour battery, with an 11-hour enhanced battery apparently also available.
There's also 802.11b/g WiFi, a shoulder-shrugging inducing 1.3-megapixel camera, HSDPA data, and WiBRO (mobile WiMAX) if you're on of the few able to hook up to the nippy network.
Mind you, we can't say we'd be first in the queue for a plasticky looking netbook in baby blue and a girly pink, complete with an almighty logo stamped all over the thing, but at least it's brought a delighted smile to the model toting the thing.
Still no Mac netbook
With netbooks providing a pleasing cash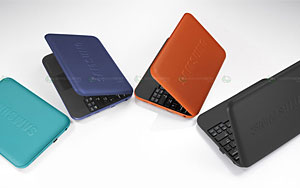 till theme tune to many struggling laptop vendors, Apple's reluctance to join the party remains baffling. After all, there's enough Mac fans out there who would love to enjoy Apple's take on the netbook format, and with the sector enjoying substantial growth, it seems odd that Apple aren't stepping in to fill the gap.
The Web has been awash with rumours about a forthcoming Mac netbook – or a tablet styled device – but nothing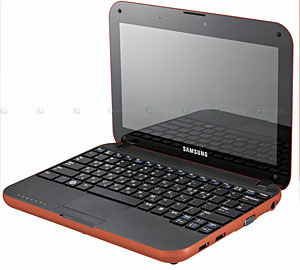 substantial has arrived yet.
For what it's worth, we think Apple could absolutely clean up if they created a mix between a netbook and the Kindle, with e-newspapers, books, movies and songs all downloadable via iTunes. Well, we'd buy one anyway.