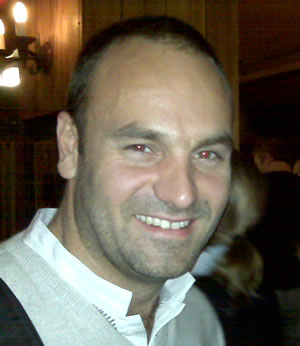 Last night a party was held at Waxy O'Connors of London's Leicester Square, celebrating the release of the popular Linux variant, Ubuntu 8.10 aka Intrepid Ibex.
Ubuntu is a Linux distribution that is based on the principals of "free" as in beer and speech. It was set-up in Oct 2004 by Mark Shuttleworth so last night was also a 4 year birthday party and he was there to celebrate.
Mark Shuttleworth used to run secure certificate company, Thawte, in South Africa and solid the company to Verisign in the peak of the dotcom boom for around $0.5bn. He moved to London in 2001 and then went on to fly as a cosmonaut to the International Space Station in 2002 (well, you have to spend your cash somehow).
What is Canonical?
Canonical is a company that they define as "the commercial sponsor of Ubuntu." It's the company that gives corporate face to Ubuntu, providing support and professional services, engineering services, and hardware and software certification for Ubuntu.
Is it making Money yet? Not yet, however Mark does believe it will eventually make money. Canonical has deep pockets and can afford to build a base and infrastructure which will then be sold as a service.
Ubuntu is available in desktop, server and mobile editions, the 8.10 release is for desktop and server.
What's different about Ubuntu?
Without getting into the "which distribution of Linux is best" argument (and believe us, those discussions can be _very_ long and in depth), Ubuntu does have some key advantages.
The desktop version is very easy to install (it generally just does the right thing, not always the case with Linux) and it also has a very good package management system so adding new software or upgrading the system is easy.
The server is designed to be simple to install and security is paramount, so only software that's needed is installed – quite unlike other bloated operating systems :)
Whatever happens in the market place, Ubuntu is likely to be one of the surviving Linux variants. If only because Mark Shuttleworth wants it to be.