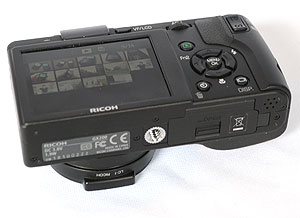 In part one, we took a walk down memory lane looking at the Ricoh's previous offerings such as the GX100 and introduced the GX200.
In part two we continue to review the latter and give you our thoughts on it's performance.
Shooting and image quality
We found the GX200 to be a nippy starter, with photos generally perfectly exposed and full of detail.
Of course, a little fella like this is never going to match the output of 12-megapixel DSLR, but at low ISOs, the performance was crisp and sharp and easily good enough for A3 printing..
With such a small 1/1.7-inch CCD sensor lurking inside, image quality deteriorates pretty fast as the ISO goes up, but with a bit of software tweaking we found images still usable for smaller prints up to 800ISO.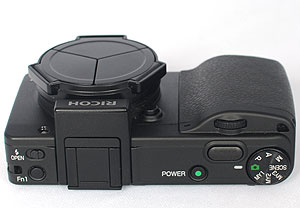 The Ricoh GX200 handled chromatic aberrations well, showing very small levels of purple fringing, and the macro performance was stellar, capable of capturing images just 1cm away from the lens. We tested the camera with the 135mm tele conversion lens and were pleased with the results, although it's a little fiddly attaching the lens.
The Anti-Shake worked well too, and we liked having a maximum shutter speed of 180 seconds for moody night shots.
It's not all good through. Ricoh's propensity to overexpose faces with flash continues, and that lens cap simply asks to be lost (sure enough, our GX100 lens cap lasted a month before rolling off to pastures unknown). To be fair, the GX does come with a little string for attaching the lens to the body, but we weren't keen on having a lens cap flapping about when we were shooting.
Ricoh have, however, come up with a cunning optional solution in the shape of an 'exploding' lens cap that automatically opens up when the lens is extended. Neat.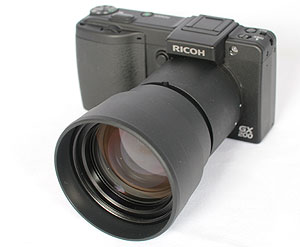 We still feel that Ricoh's combination of dedicated twin dials, user presets and programmable function keys backed by an exceptionally fast, intuitive LCD interface makes it the best photographic control system available on any compact – once you've used a GX200 in anger, it's pretty hard to go back to the more fiddly interfaces found on most compacts. Battery life was good too, and we regularly got over 350 shots from a single charge.
One thing that should also be mentioned is Ricoh's superb support for their cameras, both in the physical sense (they were quick to replace an earlier faulty camera with no fuss) and in the software area, with the company releasing useful functionality-adding firmware updates even two years after the camera's release. Compare that to most digital compact makers who seem to adopt a 'dump and move on' attitude to releases.
If you already own a GX100, this is a pretty hard upgrade to justify unless you'll be shooting a lot in RAW, but if you're an enthusiast/pro photographer looking for a compact, carry-everywhere camera that offers you all the hands-on control you'll get from a dSLR, this is well worth considering.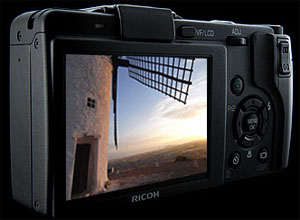 The Ricoh GX200 can be found online for around £280, with VF-1 electronic viewfinder kit version going for around £340.
Rating
Ease of use: 87%
Picture quality: 84%
Features: 90%
Value for money: 83%
Overall: 88%
Ricoh GX200 Specifications
CCD:
Effective 12.1 million pixels (total 12.4 million pixels), 1/1.7-inch primary-colour CCD
Lens:
Focal length: f=5.1 to 15.3 mm (35 mm film equivalent focal length 24 to 72 mm. With Step Zoom set,
the following fixed focal lengths possible: 24 mm, 28 mm, 35 mm, 50 mm, 72 mm)
Aperture (F value): F2.5 (wide) to F4.4 (telephoto)
Shooting Distance:
Normal shooting: Approx. 30 cm to infinity (wide-angle), approx. 30 cm to infinity (telephoto) (from the front of the lens) / Macro shooting: Approx. 1.0 cm to infinity (wide-angle), approx. 4.0 cm to infinity (telephoto), approx. 1.0 cm to infinity (zoom macro) (from the front of the lens)
Lens Construction:
11 glass elements in 7 groups
Zoom Magnification:
Optical zoom: 3x (35mm film equivalent focal length 24 to 72 mm)
Digital zoom: 4x, up to 12x (288 mm equivalent) in combination with optical zoom
Auto resize zoom: 6.3x, up to 18.9x (450 mm equivalent) in combination with optical zoom (VGA
image)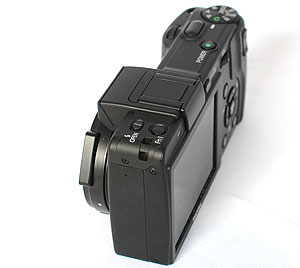 Focus Mode:
Multi AF (CCD method) / Spot AF (CCD method) / Manual Focus / Snap / Infinity (with focus lock and AF aux. light)
Motion Blur Reduction:
CCD shift method image stabiliser
Shutter Speed:
Still image: 180, 120, 60, 30, 15, 8, 4, 2, 1 to 1/2000 sec. / Movie: 1/30 – 1/2000 sec.
Exposure Adjustment:
Exposure Metering Mode: Multi Light Metering (256 segments) / Centre-weighted / Spot (TTL-CCD metering, AE lock available) Exposure mode: Program AE / Aperture Priority AE / Manual Exposure Exposure compensation: Manual Exposure Compensation (+2.0 to -2.0 EV in 1/3 EV steps) / Auto Bracket Function (-0.5 EV, ±0, +0.5 EV /-0.3 EV, ±0, +0.3 EV)
ISO Sensitivity (Standard Output Sensitivity):
AUTO / AUTO-HI / ISO64 / 100 / 200 / 400 / 800 / 1600
White Balance Mode:
Auto / Outdoors / Cloudy / Incandescent Lamp / Fluorescent Lamp / Manual Settings / Detail White balance bracket function
Flash:
Built-in Flash Mode: Auto (during low light and when subject is backlit) / Red-eye Flash / Flash On / Flash Synchro / Manual Flash (Full, 1/1.4, 1/2, 1/2.8, 1/4, 1/5.6, 1/8, 1/11, 1/16, 1/22, 1/32) / Flash Off / Built-in Flash Range: Approx. 20 cm to 5.0 m (wide-angle), approx. 15 cm to 3.0 m (telephoto) (ISO AUTO / ISO 400, from the front of the lens) Flash Compensation: ±2.0 EV (1/3 EV steps)
Picture Display:
2.7 inch Transparent Amorphous Silicon TFT LCD, approx. 460,000 dots
Shooting Mode:
Auto Shooting Mode / Program Shift Mode / Aperture Priority Mode / Manual Exposure Mode /
Scene Mode (Movie / Portrait / Sports / Landscape / Nightscape / Zoom Macro / Skew Correct Mode /
Text Mode) / My Settings Mode
Picture Quality Mode: F (Fine) / N (Normal) / RAW (DNG file format)
Number of Recorded Pixels:
Still image: [4:3] 4000×3000, 3264×2448, 2592×1944, 2048×1536, 1280×960, 640×480
[3:2] 3984×2656 / [1:1] 2992×2992 / Movie: 640×480, 320×240 / Text: 4000×3000, 2048×1536
Recording Media:
SD memory card, SDHC memory card (up to 16 GB), Internal Memory (approx. 54 MB)
Storage Capacity (No. of Pictures) (Internal 54 MB Memory):
Still image: 4000×3000 (RAW: 2 / F: 11 / N: 20), 3984×2656 (RAW: 2 / F: 13 / N: 23)
2992×2992 (RAW: 3 / (F: 15) / N: 27 3264×2448 (N: 30) / 2592×1944 (N: 48)
2048×1536 (N: 74) / 1280×960 (N: 133), 640×480 (N: 497)
Storage Capacity (Time) (Internal 54 MB Memory):
Movie: 640×480 / 30 frames/sec. (41 sec.), 640×480 / 15 frames/sec. (1 min. 22 sec.),
320×240 / 30 frames/sec. (1 min. 22 sec.), 320×240 / 15 frames/sec (2 min. 40 sec.)
Recording File Format:
Still image: JPEG (Exif Ver. 2.21)DCF, RAW (DNG) Movie: AVI (Open DML Motion JPEG Format Compliant)
Other Major Shooting Functions:
CONT. / S-CONT / M-CONT / Self-timer (operation time: approx. 10 sec. / 2 sec.), Interval Shooting (shooting interval: 5 sec. to 3 hr., in increments of 5 sec.), Colour Bracket, B&W (TE), Noise Reduction, Histogram, Grid Guide, Electronic Level, Hot Shoe
Other Major Playback Functions:
Auto Rotate, Grid View, Enlarged View (maximum 16x), Resize
Interface:
USB 2.0 High-Speed (mini B cable), Mass Storage / Audio Output 1.0Vp-p / Video OUT
Video Signal Format:
NTSC /PAL
Power Source:
Rechargeable Battery (DB60) x1 / AAA Dry Alkaline Battery x2 / AAA Nickel-Metal Hydride Battery x2 / AC Adapter (AC-4c Optional) 3.8V
Battery Consumption:
Based on CIPA Standard: DB-60 usage: approx. 350 pictures / AAA alkaline battery usage: approx. 30 pictures
Dimensions:
111.6 mm (W) × 58.0 mm (h) × 25.0 mm (d)
excluding projecting parts
Weight:
Approx. 208 g (excluding battery, SD memory card, and strap) Accessories: approx. 30 g (battery and strap)
Ricoh