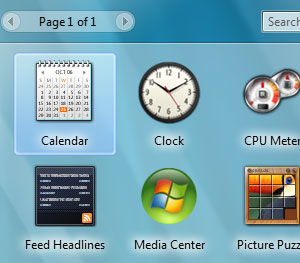 A Windows beta tester has sneakily slipped out a load of screenshots of the latest beta build of the upcoming version of Microsoft Windows on to the Web.
The screenshots reveal a series of grabs from the forthcoming Windows 7 operating system (version M3 Build 6780) and shows an interface that clearly reveals a Vista heritage with lots of shiny buttons and semi-transparent folders.
Although Microsoft says that it's shifted more than 180 million copies of Vista, some have found its eye-candy heavy interface an unnecessary burden on their PCs resources, with many users preferring to stick with the aging XP operating system.
Despite Microsoft's attempts to pension off XP, many consumers – and corporations – have preferred to stick with the older operating system – which in turn has received a boost with the rise of netbooks running XP.
Back to the Windows 7 beta, the screengrabs leaked on the JBlue website show that core apps like Paint and WordPad have been souped up with a new ribbon UI, and there's a video of a sleek new calculator showing some nifty tricks.
Of course, being a beta release, much of the functionality – and even the appearance – may well change dramatically over time, but it's an interesting peek into where Microsoft may be heading.
There's no fixed release date for Windows 7, although tech site internetnews reckons it could be coming as early as June 2009.
Other screenshots …