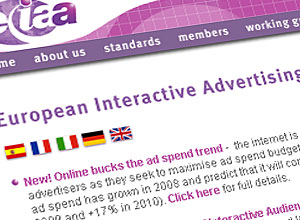 The news may be full of doom-laden talking heads endlessly banging on about the looming credit crunch, but it seems that it's a case of business as usual for online advertisers, with new research predicting continuing growth.
According to research from the European Interactive Advertising Association (EIAA), the majority of online advertisers are predicting no cutbacks on online spending, with spending expected to maintain growth over the next two years.
The EIAA has predicted that spending on Internet marketing will rise by 16 per cent in the next 12 months, but this growth is coming at the expense of traditional media expenditure: the study found that 73% of advertisers are increasing their use of online as an ad medium, compared with 31% of advertisers decreasing their use of TV and 40% decreasing use of print.
Nearly four in ten of the advertisers surveyed reckoned that t'internet was a vital marketing channel (over twice as many as 2006), while a healthy 77 per cent said that they have seen positive views of their brand increase as a result of dishing out for online advertising.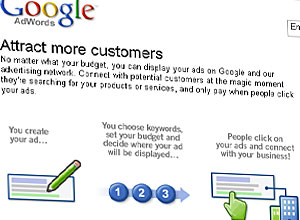 After their crack team of pencil chewing, white coated experts had finished rummaging through the figures, EIAA discovered the vast majority of online spending went on display ads, while search and affiliate strategies have seen increases of 35 and 25 per cent respectively since 2006.
Some 80 per cent of respondents said that they'll be dishing out more cash for search spend while 59 per cent said that they'll be investing more money into display adverts.
"This research shows that while other forms of media are suffering from slowing spend, online continues to take a growing proportion of advertising budgets as brands increasingly recognise its impact, value and potential return on investment," said Alison Fennah, executive director of the EIAA.